What Parents are Saying about Otters?
Posted: 16th November 2014 | by Robert Angell | In Events What people are saying about Otters
What our parents are saying
The staff at Otters enjoy watching children make the most of themselves. It is so lovely when, so early on, Parents are not only noticing the difference but writing and telling us.
Here are some of the reviews recently posted by our parents on Daynurseries.co.uk.
"Since starting at Otters in June 2015, our son has gone from strength to strength. The staff are always very warm and welcoming and provide valuable advice when needed. From the moment we drop him off, to the moment we pick him up he has a huge smile on his face, which for us as parents is reassuring to know that our son is happy in a safe and caring environment. Otters provide a fabulous outdoor environment, which our energetic 2 year old thoroughly enjoys. As parents we are kept well informed of our child's progress, either on a daily basis with his key worker and by other members of staff or by regular email entrees onto the tapestry online learning Journal. Otters have provided the best start to our son's overall development."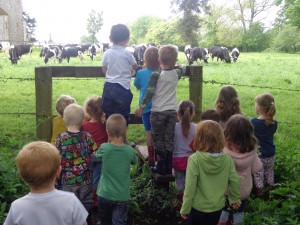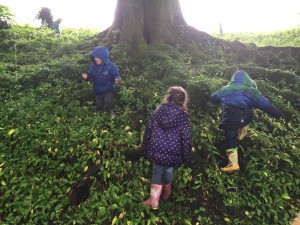 "Otters has provided a welcoming, fun and caring environment for my son to experience being away from me for the first time. Naturally anxious, the staff have been really reassuring and I feel more than happy to leave my son in their care. My son's development is closely monitored and we are kept fully updated on his progress online and in person. Otters is everything we want from a nursery. A safe and stimulating environment for our son to learn and thrive, with staff who are truly compassionate and caring."
"The two key workers in the baby room have been fantastic from day one and made me feel at ease leaving my daughter with them both. My daughter had not been left with anyone other than family so it was a massive change for her to be looked after by strangers but she absolutely loves it at Otters. She is always excited when she realises she is going to nursery. 

The staff use a fantastic app called tapestry which allows them to update you with what activities they have been doing and photos etc.

We couldn't ask for more and highly recommend Otters."
"We are so pleased with how well Evan has settled in and have already seen a massive improvement in his communication etc since changing nurseries. He already knows everyone's names and seems to really look forward to attending :)"
" Quinn is quite a character, bless him! He just loves going to Otters and frequently asks if he is going, even if it's just a trip to the shops! "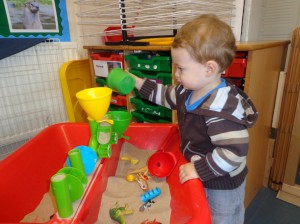 "Many thanks to you all for today Evie hasn't stopped talking about it."